Время в Сиднее
20:37
В Новом Южном Уэльсе
20:07 - 20:37
New holland в Новом Южном Уэльсе
2
Гарденiт Партс, ООО,

UA
Сидней, AU
We offer spare parts from tungsten carbide for agricultural machinery which work 3 to 7 times longer in comparison with usual spare parts. Аll details by phone (Viber, Whats App or e-mail)
Normit food, S.R.O.,

SK
Сидней, AU
We offer technology of production of condensed milk method recovery of powdered milk and mixing with sugar for creating a supersaturated solution without the need evaporate excess amount of moisture.
Сталатс, ООО,

RU
Брисбен, AU
Cherry pitting (destoning) machine PM-250 (200 – 300 kg/h) is designed to removing kernels out of fresh berries of cherry. We are excited to introduce our new and updated cherry pitter PM-250. This
FORCE, GmbH,

DE
Брисбен, AU
Our company has 20 years of experience as a specialised wholesale company for the supply of original and new spare parts, specially for aftermarket parts. We have the possibility to supply you with
Agro Alliance, ООО,

UA
Брисбен, AU
LTD "Agro-Alliance", founded in 2010, is one of the leading Ukrainian group for exports of grains, oilseeds and their derivatives. We suggest the delivery of all kinds of grains, oilseeds and their
Новые объявления
Масло подсолнечное, Аделаида.
от 0.78 $ /шт оптом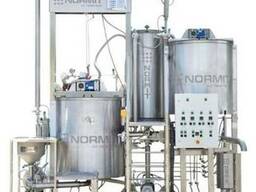 Condensed Milk ProductionLine, Сидней.
Ячмень, кукуруза, Брисбен.
177 - 179 $ /т оптом
×
×
×