Время в Сиднее
15:56
В Новом Южном Уэльсе
15:26 - 15:56
Technological line в Новом Южном Уэльсе
7
Our company produces soft furniture under LESA HOME brand name. We produce soft furniture for bedrooms and living rooms, both in single version, and in collections. Models are made in a modern and
MayonnaisePro Line Normit Mayonnaise line is intended for effective processing of classic mayonnaise or processing and filling similar products. Mixing is a key stage in mayonnaise production. The
SnakPro Line is intended for producing chips or french fries and involves such processes as preliminary washing, whole potato washing, cleaning, slicing, frying. At the end of the process, you get
This universal homogenization device with a pasteurizer is designed for a wide range of food products, from liquid to highly viscous, with homogeneous structure or solid particles of up to 15 mm (or
We offer technology of production of condensed milk method recovery of powdered milk and mixing with sugar for creating a supersaturated solution without the need evaporate excess amount of moisture.
МНПК Clobal STH Technology, Ассоциация,

RU
Сидней, AU
Our company is engaged in the innovative energy saving technologies development. These technologies are called STH-technology. Our company produces a number of energy-saving units and systems using
Казахстанская Промышленная..., ТОО,

KZ
Сидней, AU
- Diesel fuel grade L- 0,2-62- according to the price formula "Platt's" "FOB MED (Italy) "line" Gasoil.1", discount, premium negotiated; - Diesel fuel grade L-0,5-62- according to the price formula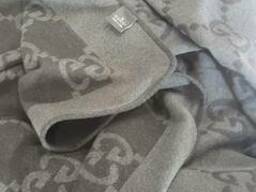 Fadeeva A., DI,

IT
Сидней, AU
Based on our knowledge of the distribution of warehouses in Tuscany, we are able to provide a great variety of contemporary textiles in stock. Textiles also include famous brands such as Versace,
Азимут, ООО,

RU
Аделаида, AU
Converted timber from Russia. All types, all timber species, full product line. Pre-order and various payment options are available. Minimal lot: 1 ISO container. Delivery time for Europe: 7-20 days;
Сталатс, ООО,

RU
Брисбен, AU
Cherry pitting (destoning) machine PM-250 (200 – 300 kg/h) is designed to removing kernels out of fresh berries of cherry. We are excited to introduce our new and updated cherry pitter PM-250. This
Новые объявления
Уголь каменный Т (тощий) Magerkohle, Брисбен.
45 - 70 $ /т оптом
Brikett : - Nestro 90, Аделаида.
Кокс нефтяной анодный марки Б ГОСТ, Аделаида.
Пиломатериалы, Аделаида.
1 € /м.куб. 1 € /м.куб. оптом
Джейкобс кронунг молотый кофе 250 г/500 г, Мельбурн.
Сухофрукты, орехи, Аделаида.
×
×
"Technological line" в регионах
×
×